Morgenavisen Jyllandsposten reviews world premiere of Gordon's Cello Concerto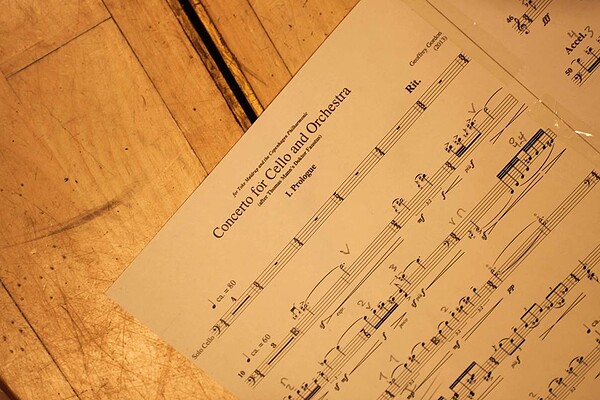 "The Copenhagen Philharmonic gave the audience goose bumps at the world premiere of Geoffrey Gordon's Concerto for Cello and Orchestra, inspired by Thomas Mann's novel Doktor Faustus.
Magical Tone Threads:
With long, deep lines from the string section, Gordon gave the audience chills - a mysterious mood permeated the entire 24 minutes of this work. The cello spun magical threads of tone against the orchestra's crisp accompaniment, while gentle glimpses of harp, muted brass motifs and incisive, well-delivered percussion broke the liquid sounds characteristic of this new work. In the concerto's two furious cadences, the 33 -year-old Toke Møldrup showed his dazzling talent. Concentrated, he turned his gaze inward - everything was played by heart! - and conjured, with hands and bow alone, the virtuoso passages demanded by the composer. It was also a delight to study the distinct technique of the young conductor, Rory MacDonald. He seemed to have an eye on every phrase and embraced the band with clear and meaningful cues....
Finally, it was the cello concerto's haunting and understated terror which stayed in the body long after the evening's last notes had faded out."
Christine Christiansen

Morgenavisen Jyllandsposten